AT-R Series of Analytical Balances
Economic Model with Convenient Features
Easily set responsive or stability focused modes
Connect with a computer via USB or RS232C
Perform stable measurements in combination with an ionizer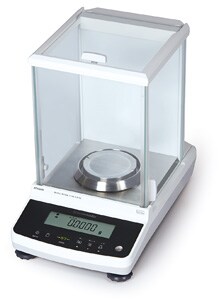 Features
Easy to Change Settings Enable Responsiveness and Stability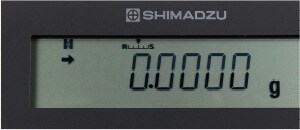 Responsiveness becomes very important when weighing fixed amounts of powders and liquids. Stability is required when weighing substances in environments subject to drafts or vibrations. The AT-R series of balances makes it is easy to switch between a response focus (R) and a stability focus (S) during measurements.The AT-R balances are also equipped with a 5-stage indicator.

Equipped with Two Interfaces: USB and RS232C

The balances come standard with two convenient interfaces for connection with a computer or PLC (programmable logic controller). This helps prevent human error by direct transfer of weight values to the computer.
● The balances have been shown to operate with the following PLCs from major companies.
Mitsubishi Electric Q Series
OMRON CJ2 Series
Keyence KV-8000
IDEC FC6A Series
Combine with an Ionizer to Perform Stable Measurements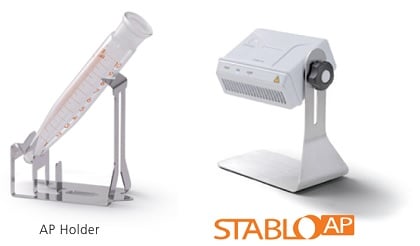 The optional STABLO™-AP ionizer (static remover) quickly removes static from samples and containers, without creating a draft. This prevents reproducibility errors and fluctuations in measurement values due to static electricity. The static elimination can be enhanced by placing flasks in the AP Holder (sold separately).