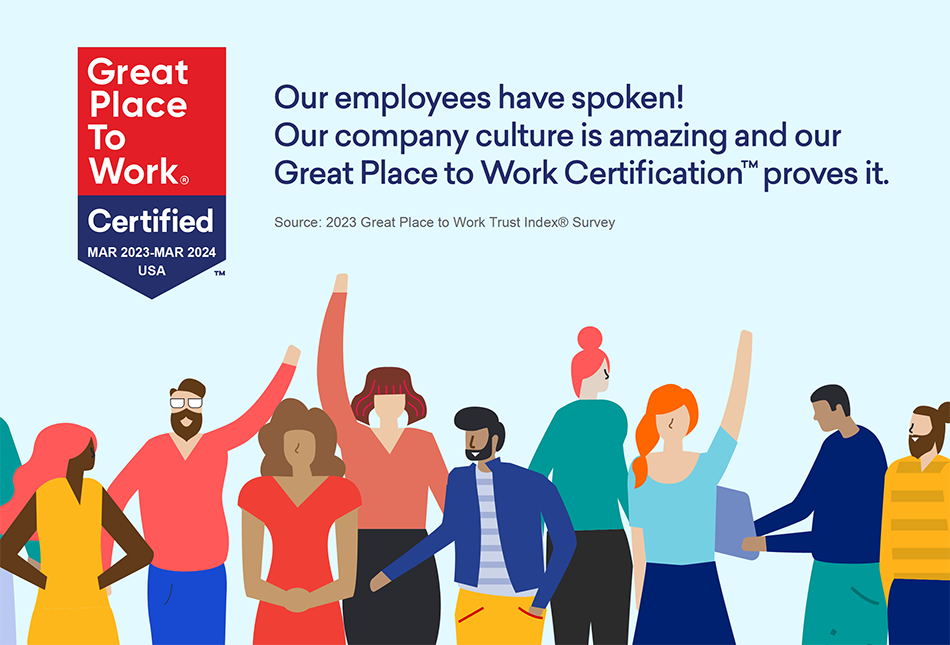 Headquartered in Columbia, Maryland, Shimadzu Scientific Instruments (SSI) is the American subsidiary of Shimadzu Corporation (Kyoto, Japan), a world leader in the development of scientific instruments. SSI was established in 1975 as a distribution center providing analytical solutions to a wide range of laboratories and lab services providers in the Americas. Today, SSI's focus has expanded greatly beyond distribution. SSI maintains a network of ten regional offices strategically located across the United States, with experienced technical specialists, service and sales engineers situated throughout the country; a state-of-the-art Customer Training and Education Center; and Shimadzu U.S.A. Manufacturing, which supplies HPLC, GC-MS/MS, LC-MS/MS, and other high-tech products to the U.S. market.
Employee Resource Groups
Shimadzu acknowledges that Employee Resource Groups (ERGs) are key components of workplace inclusion programs, providing a direct benefit to both employees and the company through professional development, awareness, and education. Shimadzu's ERGs are voluntary, employee-led groups that foster a diverse and inclusive workplace aligned with Shimadzu's mission, values, and business practices. It is the collective voices of our workforce which allows us to continue innovating for a better tomorrow. Shimadzu is always open to adding more ERGs.
Working at Shimadzu Scientific
Introduction of SSI's Talent Development Program
SSI offers a competitive salary plus the following benefits:
Medical Insurance (PPO Plan / High Deductible options)
Dental Insurance (PPO Plan)
Vision Plan
Flexible Spending Accounts / Health Savings Accounts
Critical Care Insurance
Education Assistance
Variable Pay Plans
Paid Vacation and Personal Time
11 Paid Holidays
Short & Long Term Disability
Life Insurance (Self, spouse and dependents)
Accidental Death & Dismemberment Insurance
Employee Assistance Plan
Pet Insurance
Prepaid Legal Services
Identity Theft Protection
401K with Company Match and Profit Sharing Contributions
EEO/AA Obligations: Shimadzu Scientific Instruments is an equal opportunity employer and federal contractor or subcontractor. As applicable, the parties agree that they shall abide by the requirements of 41 CFR Section 60-1.4(a); 41 CFR Section 60-300.5(a); 41 CFR Section 60-741.5(a); and 29 CFR Part 471, Appendix A to Subpart A with respect to affirmative action program and posting requirements, and that these requirements are incorporated herein. These regulations require that covered prime contractors and subcontractors ensure nondiscrimination and take affirmative action in employment to employ and advance qualified individuals without regard to sex, gender identity, sexual orientation, race, color, religious creed, national origin, physical or mental disability, and protected Veteran status. These regulations also prohibit covered contractors from taking adverse action against applicants or employees because they have inquired about, discussed, or disclosed their or their co-worker's compensation information in certain situations.
Shimadzu Scientific Instruments offers assistance in the employment process for individuals with disabilities. If you need an accommodation with our application system you may request assistance. Please contact a member of the Human Resources department at our headquarters in Columbia, Maryland. We can be reached directly by phone at 1-800-477-1227.
Shimadzu participates in E-Verify, for more information please click here. (PDF)
For all employment-related e-mail correspondence - hr @ shimadzu.com
Corporate Mission Statement: Shimadzu Scientific Instruments will be recognized as the leader of Analytical Measurement while providing for a better quality of life.
Quality People: Our most important asset. Engagement, teamwork, transparency, a commitment to excellence, fairness, and fostering a diverse and inclusive workforce are the values that govern our work.

Quality Products: Our products must always satisfy the needs of our customers through innovative design and unsurpassed reliability.

Quality Service: Our commitment to customer support is essential for customer satisfaction.