Shimadzu's Next-Generation Clinical Laboratory Automation Module Fully Automates Processes from Pretreatment to Biological LCMS Analysis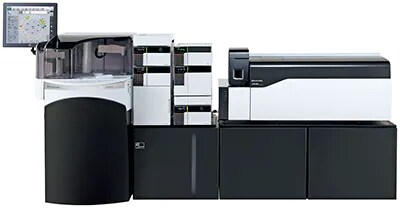 Shimadzu Scientific Instruments (SSI) announces the release of the Clinical Laboratory Automation Module (CLAM-2030), a fully integrated sample pretreatment module for LCMS biological analysis. This innovation in automation improves laboratory efficiency, enables fast, precise results, and maintains low operating costs.
By automating operations such as dispensing, stirring, filtering, heating, and sample transfer, the system effectively improves data accuracy and achieves the reproducibility needed for clinical research and forensic toxicology. Such steps can be combined to perform tasks such as deproteination, internal standard addition, derivatization and glucuronidase digestion.
The CLAM-2030 essentially facilitates the ability for any level of user to reproducibly prepare samples and operate an LCMS regardless of their skill level. With a streamlined workflow that interfaces with LIS, users can easily create and run sample batches with minimal effort. STAT or Emergency Sample functionality allows users to prioritize urgent samples for quick results with minimal interruption.
The system also offers a variety of functions that elevate research and business efficiency, as it automates processes including searching toxicological drug libraries, providing the optimal analytical method, facilitating data review and generating reports. The CLAM-2030 can measure hundreds of compounds in a single analysis and makes it easy to change between different methods. Its flexible HPLC and MS configuration allows the unit to meet specific application needs.
Through automation, the CLAM-2030 helps to facilitate a safe working environment for laboratory personnel by minimizing human contact with potentially hazardous biological samples. Following pretreatment, solid and liquid waste are contained within the body of the CLAM-2030 and collected.
Dedicated control software enables analysis using SSI's Triple Quad LCMS-8060/8050/8045/8040 Systems. Optional LC/MS/MS rapid toxicology screening software includes methods for simultaneously or individually analyzing 161 components, including abused drugs, psychiatric and neurological drugs, hypnotics and sedatives, pharmaceuticals, pesticides and natural toxins.
The CLAM-2030 is research use only. Not for use in diagnostic procedures.