Materials Testing for Quality Control / Quality Assurance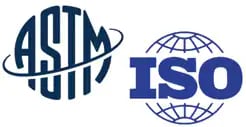 Testing, Analysis and Inspection for Quality Control and Quality Assurance
From raw material analysis to final part evaluation, Shimadzu provides a complete range of instrumentation to meet your requirements. Shimadzu instruments are designed to ease conformance with recognized standardized testing protocols such as ASTM D638, D790 and D695 mechanical property test standards.
ASTM Method Applications
ASTM D5379
V-Notched Bean Testing (Iosipescu) of CFRP

 

ASTM D6484
Open-Hole Compression (OHC) Testing of CFRP

 
ASTM D6641
Combined Loading Compressions (CLC) Testing of CFRP

 

ASTM D7078
V-Notched rail Shear Testing of CFRP

 
Additional Applications
Compositional Verification of Incoming Materials and Evaluation of Plating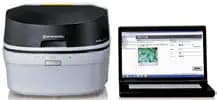 EDX-7000/8000 Energy Dispersive X-Ray Fluorescence Spectrometers
This series of spectrometers is ideal for verifying the composition (i.e. judging contaminants) of materials procured overseas or analyzing toxic elements for compliance with the ELV directive. It can also be used to evaluate the amount of plating attached to bead wire and steel cord used in tires and to measure the weight of zinc phosphate chemical conversion coatings.
Component Analysis / Defect Analysis of Polymer Materials for Interiors
Infrared Microscope Measuring System
IRTracer-100 FTIR Spectrophotometer
This system can judge the materials of plastics and rubber used in automobile interior parts and battery materials, and can easily analyze their components, deterioration, and defects. Combined use of this system with a microscope is also effective for analysis of substructures.
Testing Automotive Gears
HMV-G Series Micro Hardness Testers
The system detects the gear edges and measures the hardness inside the gear. Also, the test force can be changed for each test position. (patent pending)