Testimonials: Cannabis & Hemp Testing Solutions
Frames of Fame | Voice of Customer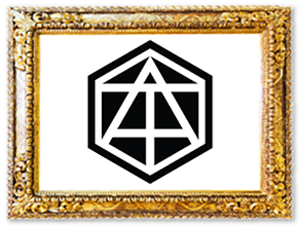 Trichome Analytical
"We use Shimadzu chromatography and mass spec instruments for a whole range of tests on cannabis and cannabis products. Their instruments are critical in provided accurate results to our clients. We were impressed with the method packages available through Shimadzu specific to cannabis matrices. They have a strong presence in the cannabis space and a good reputation in analytical instruments. We set up a full-service cannabis lab using Shimadzu instruments in a relatively short amount of time. It would not have been possible without Shimadzu's support in answering questions and providing support along the way. Their instrumentation and support have been great for our business and I would recommend Shimadzu to anyone."
Kristen Goedde, Founder and COO, Trichome Analytical

Trichome Analytical, headquartered in Mount Laurel Township, New Jersey, offers the highest standard in accurate, compliant, and comprehensive cannabis and industrial hemp testing services for cultivators, processors, retailers, and regulatory agencies. Trichome Analytical is ISO/IEC 17025:2017 accredited, holds federal DEA registration for USDA-compliant hemp testing and draws from more than 45 years of collective laboratory experience in both public- and private-sector capacities. The laboratory works to empower stakeholders with detailed certificates of analysis that improve accountability while helping ensure consumer safety and regulatory compliance. Their extensive background in commercial third-party testing combined with their passion for the cannabis industry sets them apart from others.
---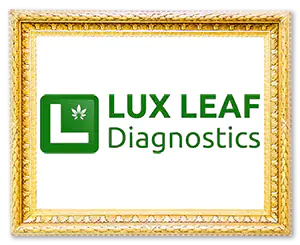 LUX Leaf Diagnostics
"We are excited to partner with Shimadzu after evaluating multiple analytical and measuring instrument companies over the past year. We believe the Shimadzu partnership will finally give cannabis and hemp producers in Georgia the access to innovative equipment and testing services seen in other states."
Dr. Jonathan Goss, CEO, LUX Leaf Diagnostics

LUX Leaf Diagnostics established a state-of-the-art facility that will be able to offer cannabis and hemp customers in Georgia reliable and efficient testing capabilities. What makes the new LUX Leaf Diagnostics lab so great for all customers in Georgia is that they offer the complete range of testing, not just potency, on the best analytical instruments available. That means test results from LUX Leaf Diagnostics will give cannabis growers and retailers the confidence that their products are not only of high quality, but also safe for consumers.
---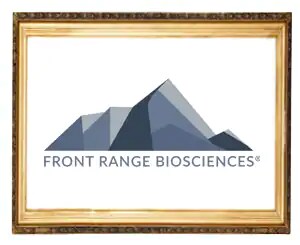 Front Range Biosciences
"Front Range Biosciences is honored to partner with the world class team at Shimadzu. Combining their innovative and proven cannabis (and hemp) analytical instrumentation solutions with our next generation breeding program, we will be well positioned to continue advancing the industry with data driven science so we can harness the incredible potential of this incredible plant for therapeutic, wellness, nutrition and industrial applications. We are confident that with Shimadzu's cutting-edge technology, we will be able to drive forward thinking solutions in this growing industry so we can better serve farmers, producers and consumers."
Dr. Jonathan Vaught, CEO and Co-Founder of FRB.

Front Range Biosciences is a leader in plant genetics, and we are excited to support their cutting-edge work to advance hemp analysis and breeding science. The new technology and methods developed at the Center of Excellence will accelerate the growth of this burgeoning industry by increasing and improving hemp-derived products, not only for oils and fiber, but also for health and wellness applications.
---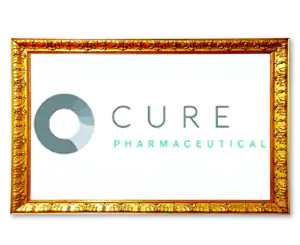 Cure Pharmaceutical Corp & CK Sciences
"When we dove headfirst into pharmaceutical cannabis research, we knew we needed to start outfitting our lab to be ready for what was to come. When we met with Shimadzu, and we saw their passion for our mission, we knew we were in incredible hands! When analyzing cannabis everything has to be so precise. With Shimadzu's platforms and team of brilliant scientists supporting our efforts, we have already set ourselves up for success."
Tracy Ryan, CEO & Founder, CK Sciences

The emerging pharmaceutical cannabis market requires dedicated, thoughtful leaders eager to showcase the pharmaceutical benefits of cannabis on a scientific level. The Cure/CK Sciences group has continuously demonstrated such a leadership commitment, and we're excited about the opportunities this agreement provides.
---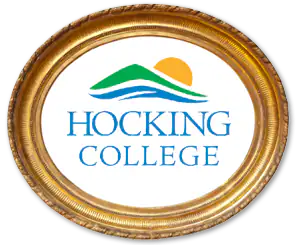 Hocking College
"Because Shimadzu is such an innovator in cannabis testing instrumentation, having their support will place Hocking College at the forefront of public health, academic training and workforce development in this fast-growing industry. With this high-tech, hands-on training, our students will graduate with the knowledge and skills they need to thrive in commercial cannabis laboratories."
Jonathan Cachat, Ph.D., Hocking's Director of Laboratory Science

The ongoing growth of the medicinal cannabis industry has created an opportunity for highly skilled scientists who understand how to operate analytical instruments that can determine if the products meet regulatory requirements. With the new laboratory and degree program, Hocking College will train students in instrumental techniques widely used in the medicinal cannabis industry, as they provide analysis of medical cannabis from real-world cultivators.