Evaluating the Carbonation of Concrete by TOC Solid Sample Measurement System
Reducing carbon dioxide (CO2) emissions is a global challenge, and various efforts are underway in various industries to achieve carbon neutrality. In the construction industry, the manufacturing process of cement, a material used in concrete, emits a large amount of CO2, so its constituent materials and manufacturing process are being reviewed. Among such efforts, the development of a new concrete that captures CO2 emitted into the atmosphere and absorbs it is attracting attention. In addition to reducing the amount of cement used, the use of materials that absorb CO2 is expected to significantly reduce CO2 emissions, as concrete materials can be mixed with CO2-absorbing admixtures to affix CO2 as a carbonate in the concrete.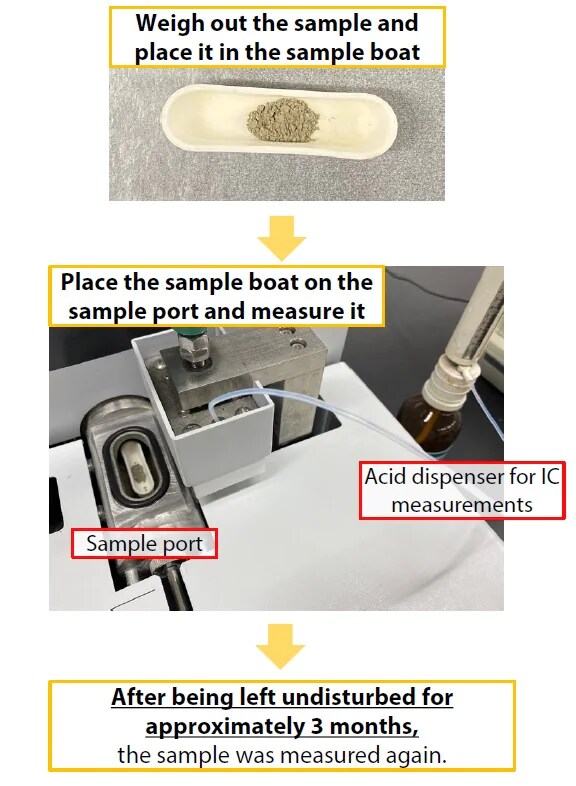 Sample measurement data
Related Application
Evaluating the Carbonation of Concrete by TOC Solid Sample Measurement System
In modern society, concrete is an indispensable material for public works and construction. It is applied to a variety of projects including buildings, roads, and tunnels. Concrete is obtained by mixing and hardening cement, aggregates, and water, so it is very sturdy, but can deteriorate for a variety of reasons including voids and cracks. One of the greatest causes of deterioration is known to be carbonation. Concrete contains a large amount of calcium, so it is normally strongly alkaline. However, when it absorbs carbon dioxide from the air, it turns into calcium carbonate, and gradually becomes neutralized. For this reason, in studying how to improve concrete products and in materials development, it is important to reliably assess the amount of calcium carbonate in materials in order to quantitatively evaluate carbonation. This article introduces an example of the evaluation of the carbonation of a standard sample of cement, which is a component of concrete, by evaluating the amount of inorganic carbon (IC) using the TOC solid sample measurement system.
Related Product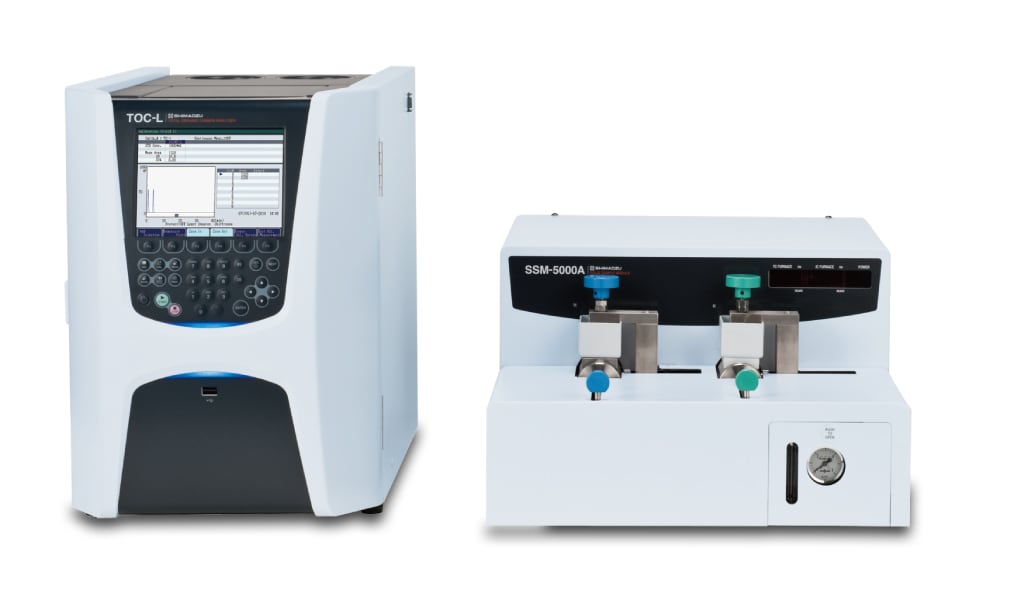 The TOC-L series of TOC analyzers adopts the 680°C combustion catalytic oxidation method, which was developed by Shimadzu and is now used worldwide. While providing an ultra wide range of 4 μg/L to 30,000 mg/L, these analyzers boast a detection limit of 4 μg/L through coordination with NDIR.
When combined with the TOC-L series, TC, IC, and TOC measurements can be performed in soil, sludge, sedimentation, and other solid samples. In addition, with GMP cleaning validation, the system can also be used to evaluate residues using the swab sampling/direct combustion carbon analysis method.