A partial revision of the Japanese Water Quality Control Standards in December 1992 added ion chromatography (IC) as a method of analysis for anions. IC was adopted for the inspection of the following three items: Standard Items (related to health)
Fluorine
Nitrate nitrogen and nitrite nitrogen
Standard Items (related to desirable tap water properties)
Chloride ions
An ion chromatograph simultaneously analyzes these ions without the need for special pretreatment. It also analyzes sulfate ions and phosphate ions, which are not prescribed in the Water Quality Control Standards.
Reference
Drinking Water Test Method & Explanation (1993) 164-198 Japan Water Works Association;
supervised by Water Supply & Environmental Sanitation Dept., Environmental Health Bureau, Ministry of Health & Welfare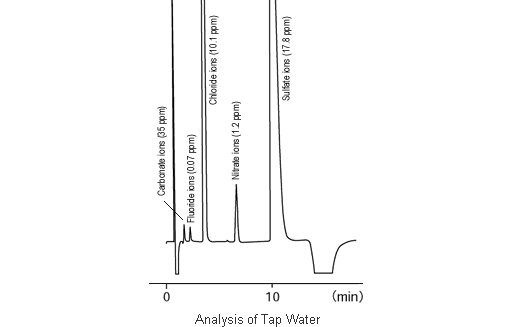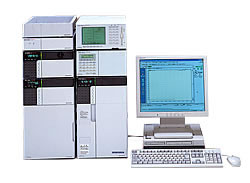 This separation/analysis instrument is widely used for the quantitative analysis of inorganic ions. Ion chromatographs are available as a suppressor type that allows ultra-high-sensitivity analysis to the ppb level and as a non-suppressor type that supports diverse applications.