High Throughput Screening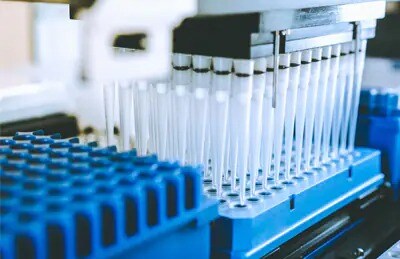 In a typical drug development cycle, the number of candidates that need to be tested in early stages can be into the thousands. The ability to quickly determine the active members of a drug class under investigation can have a great effect on the time spent in development. Having the right tools to select hits and eliminate misses can save days, weeks or even months in the effort to deliver new therapeutics.
Shimadzu is known for providing rugged, clean, and fast autosampler solutions for even the most demanding UHPLC and SFC analysis. The Nexera series of UHPLC/HPLC solutions continues the history of innovation that Shimadzu brings to chromatography sampling. No matter the scale of your throughput needs, we have an autosampler solution to fit your LC or LC-MS workflow. Our Nexera Plate Changer has the flexibility to accommodate up to 14 micro-titer plates (MTP) per unit, with up to three units being connected to a single autosampler for an amazing 44-plate total capacity. Other solutions, such as our multi-plate autosampler, and the ability to perform multiple injections in a single experimental run (MISER), give you flexible options to achieve injection-to-injection times as low as 14 seconds.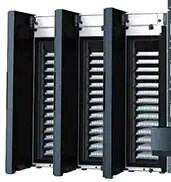 With the launch of the Nexera QX, Shimadzu now offers a fully functional multi-channel LC-MS/MS multiplexing solution. To provide the ultimate in mass spectrometry throughput, we have designed a comprehensive hardware and software solution that offers advanced queue management, smart automation of carryover mitigation, and the new IonFocus electrospray probe that maximizes up time.