Liquid Chromatography and Mass Spectrometry Class I medical devices for in vitro diagnostic use.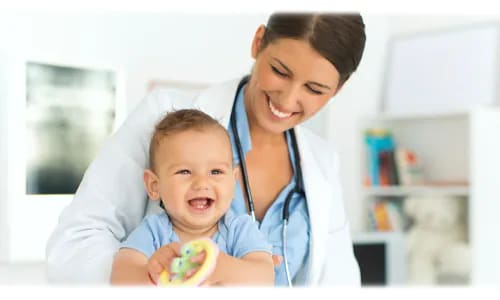 Class I Medical Devices
The FD&C Act defines, in relevant part, a medical device as an instrument or reagent intended for use in the diagnosis of disease or in the cure, treatment, or prevention of a disease.
What does this mean to your lab?
These instruments are produced under a manufacturing quality system intended to ensure that finished devices will be safe and effective and otherwise in compliance with the Federal Food, Drug, and Cosmetic Act.
Shimadzu's CL Series
Shimadzu currently offers Mass Spectrometry and Liquid Chromatography components for in vitro diagnostic use. To learn more about our CL Series, download the product brochure and contact a local sales representative.
CL Series Liquid Chromatograph and Mass Spectrometry Listed Devices:
| | |
| --- | --- |
| Triple Quadrupole LC-MS/MS | LCMS-8040 CL, LCMS-8045 CL, LCMS-8050 CL, LCMS-8060 CL |
| Auto Samplers | SIL-40C X3 CL, SIL-40C XR CL, SIL-20ACXR CL, SIL-20ACHT, SIL-30AC CL, SIL-30ACMP CL |
| Solvent Delivery Modules | LC-20AD CL, LC-20ADXR CL, LC-30AD CL, LC-40B X3 CL, LC-40D X3 CL, LC-40D XR CL |
| Column Ovens | CTO-20AC CL, CTO-30A CL, CTO-40C CL |
| Communications Modules | CBM-20A CL, CBM-40 CL |
| Degassing Units | DGU-20A5R CL, DGU-405 CL |
| Diode Array Detector  | SPD-M30A CL |
| Low Volume LPGE Kit | LV-LPGE UNIT 30A CL |
| UV-VIS Detector | SPD-40 CL |
| Valve Units | FCV-20AH2 CL, FCV-32AH CL |
Contact us for more information
This product may not be available in all countries.
{"title":"Downloads","description":"Download the latest brochure.","source":"product","key":4705,"max":"30","filter_types":["brochures"],"link_title":"View other Downloads","link_url":"","pdf_links":[]}
{"title":"Applications","source":"product","key":4705,"max":"3","filter_types":["applications","application_note","posters"],"link_title":"Learn more","link_url":false,"config_list":[],"page_links":[]}
{"title":"Technical Documents","source":"product","key":4705,"max":"3","filter_types":["technical","technical_reports","white_papers","primers"],"link_title":"Learn more","link_url":"#tbaleAnchor_technical","config_list":[],"page_links":[]}
{"title":"Manuals","source":"product","key":4705,"max":"3","filter_types":["manuals"],"link_title":"Learn more","link_url":"#tbaleAnchor_manual","config_list":[],"page_links":[]}