Method Package for Veterinary Drugs
Introducing the Veterinary Drug Method Package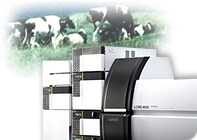 Veterinary drugs are often used for therapeutic as well as prophylactic purposes to meet the challenges of providing adequate amounts of food for the growing world population. There is a growing concern, however, that these drugs are contaminating animal derived products, such as meat, milk, eggs, and more. This method package contains all of the analytical conditions, including MRM transitions, for 42 common veterinary drugs, dramatically reducing method development time.
Veterinary Drug Method Package Video
Analysis Example
The following shows an MRM chromatogram obtained using the batch analysis method file for veterinary drugs.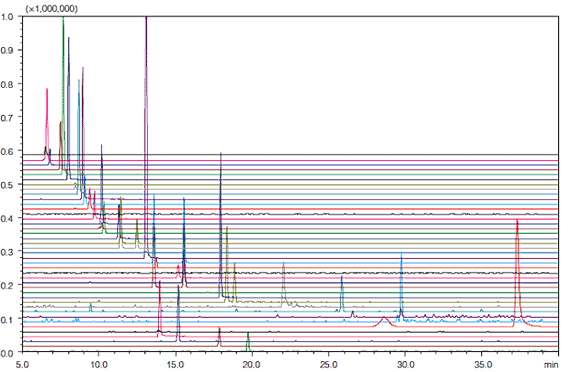 Compounds Registered to the Method Package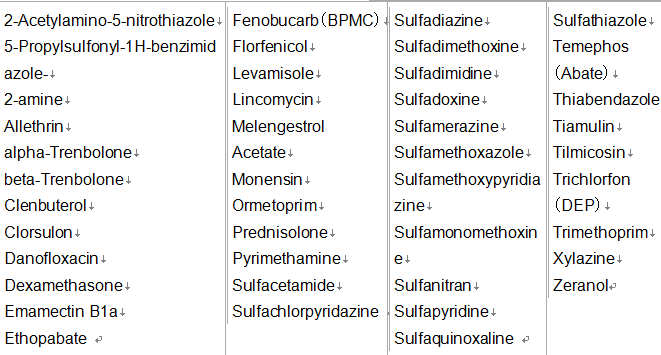 Remarks and Precautions


Shimadzu makes no warranty regarding the accuracy of information included in the database or the usefulness of information obtained from using the database.


Be sure to perform tests using standard samples to confirm qualitative and quantitative information obtained with the given system.


To reliably identify registered substances using this database, measure samples using the instrument parameters specified in the method template files included in the product.