Webinar - Comprehensive Analysis of Alcohols and Hand Sanitizers – Regulatory Compliance and Analytical Efficiency
Overview
Title: Comprehensive Analysis of Alcohols and Hand Sanitizers – Regulatory Compliance and Analytical Efficiency
Duration: 59 minutes
Available On Demand
Summary
In this webinar presented by Shimadzu and the National Corn-to-Ethanol Research Center (NCERC) at Southern Illinois University in Edwardsville (SIUE), we will discuss the chemical analysis of ethanol, isopropanol, and hand sanitizers. Interest in this topic has grown rapidly as a result of the Covid-19 pandemic and concern over health, hygiene, and safety. Many ethanol producers, including those of fuel, beverage, and industrial ethanol have dedicated process streams to the production of hand sanitizers and their components.
In this webinar, our panel of experts will discuss the market for alcohol-based hand sanitizers, the current regulatory environment, as well as analytical solutions including gas chromatography, Fourier-transform infrared spectroscopy, and UV-Vis spectroscopy to ensure the purity, potency, and safety of alcohols and hand sanitizers.
Speakers

Andrew Fornadel, PhD
Marketing Manager
Shimadzu
Andrew is a marketing manager at Shimadzu focused on the energy and chemicals sectors. He has been with Shimadzu for almost five years and was previously in the academic realm. He has over 10 years of experience with a variety of analytical instrumentation. He earned his PhD from Iowa State University focused on analytical geochemistry.

Bob Dixon
Professor of Chemistry
Southern Illinois University at Edwardsville
Bob is a professor of chemistry at the Southern Illinois University at Edwardsville where he collaborates with the National Corn to Ethanol Research Center (NCERC). He earned his PhD at the University of Pittsburgh.

Sudhir Dahal, PhD
Product Manager - Molecular Spectroscopy
Shimadzu Scientific Instruments
Sudhir is a Product Manager for Molecular Spectroscopy Products at Shimadzu Scientific Instruments, a subsidiary of Shimadzu Corporation. As Shimadzu Scientific Instruments, his group is responsible for overall sales and application support of molecular spectroscopy products in North America, Central America and parts of South America. The products include UV-Vis-NIR, FTIR, Fluorescence spectrophotometers and accessories.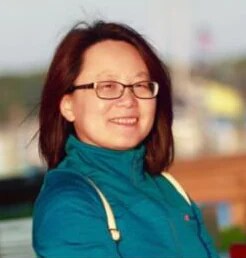 Yuan Lin, PhD
Product Coordinator - GC
Shimadzu Scientific Instruments
Yuan is the Product Coordinator for Gas Chromatography at Shimadzu Scientific Instruments (SSI), received her B.S. degree in Biochemistry from Fudan University in China and Ph.D. in Biochemistry from Washington University in St. Louis, MO. After spending decades doing primary research in cancer biology and cell biology, she went on to teach college-level chemistry and biology. Yuan has always had an enthusiasm for scientific instruments and is now continuing her work in teaching and research at SSI, specializing in Gas Chromatography techniques.

Jeremy Post
Life Science Senior Product Specialist
Shimadzu Scientific Instruments
Jeremy is a Life Science Senior Product Specialist at Shimadzu Scientific Instruments. While currently in Product Marketing, Jeremy has also filled Sales and LCMS Applications Scientist roles during his tenure with Shimadzu. Prior to Shimadzu, Jeremy was a scientist in a Structural Biology lab at NIH/NIDA-IRP and in the Proteomics and Mass Spectrometry Core lab at St. Jude Children's Research Hospital.