Polycyclic Aromatics in Atmospheric Dust and Exhaust Gas
Due to their carcinogenicity, polycyclic aromatics contained in atmospheric dust and exhaust gas from internal combustion engines are important monitored items in the environmental field. Polycyclic aromatics are strongly fluorescent but each component differs in its optimal excitation and fluorescence wavelength. Consequently, selecting the optimal wavelength for each polycyclic aromatic compound should significantly enhance detection sensitivity.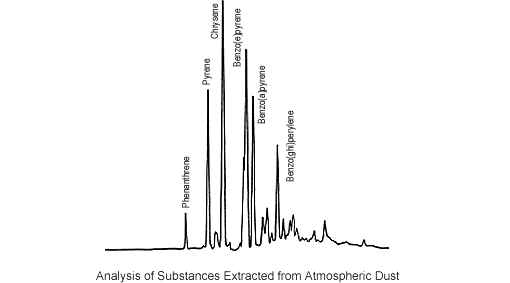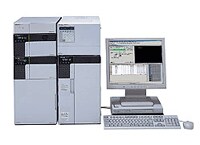 This separation/analysis instrument is widely used for the quantitative analysis of chemical substances. It is used with a detector and column combination that suits the analysis target components. The fluorescence detection method and wavelength switching by time program are used for the high-sensitivity analysis of polycyclic aromatics.