i-Series Integrated HPLC and UHPLC Systems - Applications
High Performance Liquid Chromatograph
{"hasMore":true,"more":{"id":"tbaleAnchor_more","label":"More"},"anchors":[{"id":"tbaleAnchor_applications","label":"Applications"},{"id":"tbaleAnchor_technical","label":"Technical Documents"},{"id":"tbaleAnchor_manual","label":"Manuals"}]}
{"title":"Applications","columnTitle":"Applications","source":"product","key":4554,"filter_types":["applications","application_note","posters"],"config_list":[],"anchor":"tbaleAnchor_applications","filter":true}
{"title":"Technical Documents","columnTitle":"Technical Documents","source":"product","key":4554,"filter_types":["technical","technical_reports","white_papers","primers"],"config_list":[],"anchor":"tbaleAnchor_technical","filter":true}
{"title":"Manuals","columnTitle":"Manuals","source":"product","key":4554,"filter_types":["manuals"],"config_list":[],"anchor":"tbaleAnchor_manual","filter":true}
The LC-2050 and LC-2060 are compatible with applications designed for the original i-Series. Applications for the LC-2030/2030 Plus can be carried out with the LC-2050, and those for the LC-2040/LC-2040 Plus with the LC-2060.
Pharmaceuticals
The i-Series supports a wide range of HPLC analyses in the pharmaceutical industry, from identification and purity testing at the drug discovery stage to impurity testing and quantitative determination at the manufacturing and quality assurance departments.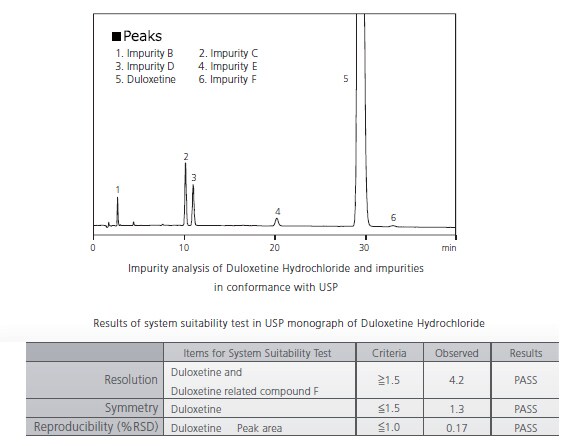 Standard performance features, such as excellent baseline stability, ultra-low carryover performance, and excellent reproducibility of sample injection, ensure stable and validated results in any analysis based on national Pharmacopeia of each country.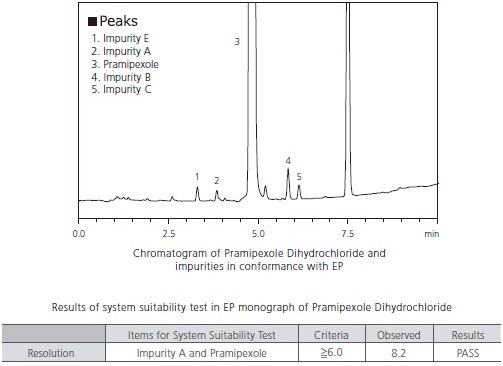 Foods and Beverages
The i-Series supports a wide range of HPLC analyses in the food and beverage industry, such as active ingredient analysis and toxic substance analysis.
Systems with a PDA detector are ideal for the analysis of synthetic pigments. Qualitative analysis with a UV spectrum and sensitive and simultaneous quantitation by wavelength switching are available. By adding an optional tungsten lamp, synthetic pigments and other substances measured in the long-wavelength region can be detected with high sensitivity.

The temperature of the oven can be controlled to as high as 85°C, while still allowing effective analysis, such as that of sugars in ligand exchange mode. Adding the RF-20Axs differential refractive index detector enables the detection of low light-absorbing compounds such as sugar.
Furthermore, adding the ELSD evaporative light scattering detector enables detection of low light absorbing components with a gradient elution method. A remarkably wide range of applications is possible, including simultaneous analysis of multiple components.

Environmental
The i-Series supports a wide range of HPLC analyses in the environmental industry, water, atmospheric and soil analysis.
Analyses of environmentally hazardous substances require high-sensitivity simultaneous detection. Connecting a world-class sensitive fluorescence detector, RF-20Axs, to a system equipped with a UV detector increases detection selectivity and sensitivity, and ensures reliable detection and identification of trace-level of environmental contaminants.

Chemicals
The i-Series supports a wide range of HPLC analyses in the chemical industry, from small molecules to polymers.
Since the i-Series column oven accommodates multiple 30 cm columns, adding a differential refractive index detector enables GPC analysis of hydrophobic polymers and other materials. In addition, "LabSolutions GPC software" facilitates molecular weight distribution calculation. For trace amounts of light-absorbing additives in samples, a UV or PDA detector can be used complementarily.