Nexera XS inert - Configuration
Ultra High Performance Liquid Chromatograph
Full-range of Bio-inert UHPLC Capabilities
The Nexera XS inert system eliminates the risk of sample adsorption or surface corrosion, while still providing all the exceptional features of the Nexera series, making it the perfect solution for a wide variety of applications.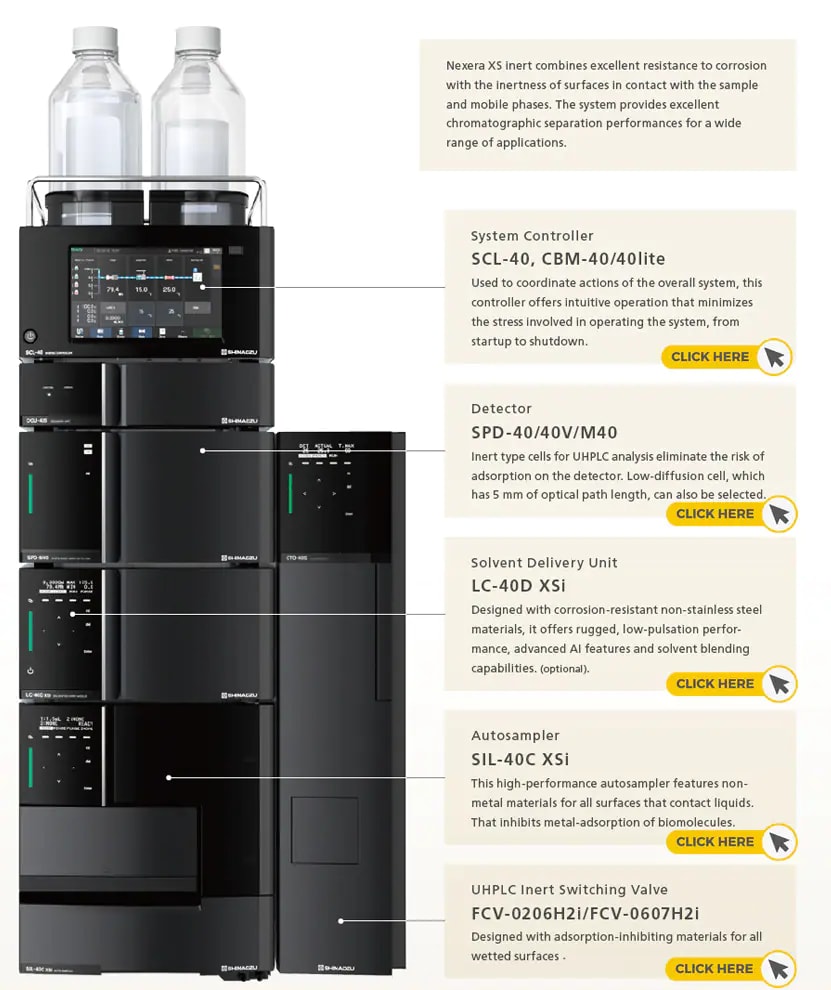 Finger-Tightened Fittings for Simple and Secure Connections
Nexera XS inert systems feature tubing connections with unique finger-tightened fittings. They can achieve joints with up to 105 MPa of pressure capacity by finger-tightening and without creating any dead volume.
Flow Channel Switching
All valves used in Nexera XS inert systems are designed to inhibit metal adsorption. That ensures worry-free switching between multiple columns for method development or even for trap-and-elute analysis without being concerned about adsorption.