Additive Manufacturing (3D Printing)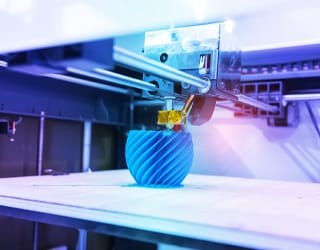 Testing, Analysis and Inspection of 3D Printed Materials
Additive manufacturing (3D Printing) techniques are revolutionizing the design and fabrication of objects as varied as aircraft engine parts, automobile components, orthopedic and dental implants, clothes, foot ware and foods. Additive manufacturing processes include: Binder Jetting, Directed Energy Deposition, Material Extrusion, Material Jetting, Powder Bed Fusion, Sheet Lamination and Vat Photopolymerization.
Shimadzu instruments are used worldwide to characterize the composition of raw materials used in additive manufacturing and the mechanical behavior of finished 3D printed materials.
Below are links to recent publications and application notes.