Shimadzu Balances
The laboratory balance is a central and indispensable piece of laboratory equipment. A balance is necessary for almost all work in the modern environmental laboratory. The balance´s use ranges from the weighing of neat materials to the actual measurement of the mass of analyte itself.
Top Loading Balances
Shimadzu´s full-featured top loading balances cover a wide range of readability and capacities up to 6200 grams.
Analytical Balances
With up to five decimal sensitivity, the Shimadzu analytical balance offers an attractive, ergonomic design and operational efficiency.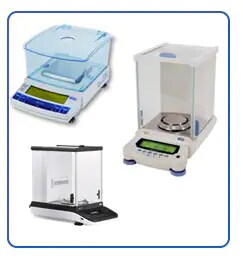 | Method | Analyte |
| --- | --- |
| SM 2540B | Total Solids (TS) |
| SM 2540C | Total Dissolved Solids (TDS) |
| Hypnotics | Total Suspended Solids (TSS) |